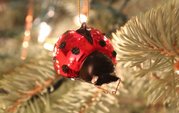 Dear all,
I am pleased to announce the new special Christmas 2017 bugfix release, version 1.3.0 of getdns.
Recently Stubby has seen increased interest. Already after the release of the Windows installer, but even more so after the introduction of Quad9 and the description of how to use DNS-over-TLS with Stubby by Alex Band and Stéphane Borzmeyer.
The increased install base has generated excellent feedback and has also revealed some bugs. This release has those bugs fixed, and also contains a few more configuration options to be able to adapt to more diverse situations.
The bugs fixed with this release are:
Besides these fixes, this release allows to configure a getdns_context to be initialized with resolv.conf and hosts at alternative locations, with the getdns_context_set_resolvconf() and getdns_context_set_hosts() functions.
Also, the TLS parameters for DNS-over-TLS are more configurable with this relase.
The getdns_context_get_api_information() function exposes more getdns_context settings, amongst which:
The default settings for extensions,
The paths for files that were used to initialize a getdns_context (resolv.conf, hosts and trust anchors), and
More information about the version, configuration and capabilities of the OpenSSL library in use.
---
This release includes the 0.2.1 release of Stubby. The most prominent bugfix therein is to not do DNSSEC validation for queries with the CD bit set, when DNSSEC validation was not configured in the first place. This bug caused decreased performance for configurations with unbound forwarding to Stubby.
The 0.2.1 release of Stubby also includes some additional auxiliary functionality which is used by the macOS prototype GUI that was just released: https://dnsprivacy.org/wiki/display/DP/Stubby+GUI+for+macOS
---
This release has version number 1.3.0 and not 1.2.2, for which the candidate was created, because we comply to the Semantic Versioning 2.0.0 scheme, and a few new functions are introduced into the API. The other change from the release candidate is that the Certificate Authority store location settings are now prepended with tls_, like all other setting influencing DNS-over-TLS.
Merry CHristmas & Happy New year from the getdns team!
Picture of ladybug in Christmas tree courtesy of [David Whelan](https://www.flickr.com/photos/davidpwhelan/31658092252/)