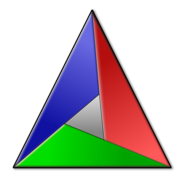 Dear all,
We have a first beta release of getdns in which the traditional autotools based build system has been replaced with a CMake build system.
This release has only the build system replaced and has no other features or bugfixes.
The purpose of this release is to give package maintainers the opportunity to test and adopt the build recipes for the packages to fit our new build system.
Once this has settled and we have had sufficient feedback to continue doing future releases with the CMake build system we will move to a release candidate for 1.6.0.
The motivation for this change to have Windows be a first class build platform for getdns thereby increasing the ease of use of the getdns library in Windows applications. getdns and stubby can now be built using a native Windows build toolchain, ideally via the Visual Studio project. This work will also facilitate developing a User Interface for Stubby on Windows.
For those unfamiliar with CMake we have put together a CMake Quick Start Guide on how to build getdns with the new build system.
This release has a Stubby version 0.3.0-beta.1 included, also modified for the CMake build tools.
CC BY 2.0: the Cmake team