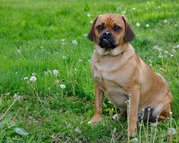 Dear all,
The previous release had a bug which prevented it from building on MacOS. This release has (almost) only this single bug fixed.
Also, some new configurable properties for DNS-over-TLS were introduced in the previous release, but these properties were not exposed in stubby.yml.example. This release includes Stubby 0.2.5, which does have example configuration for these properties in stubby.yml.example.
Google recently announced DNS-over-TLS support on the Google public DNS resolvers. Example configuration entries for DNS-over-TLS with Google public DNS are added to stubby.yml.example too.
Photo from pxhere