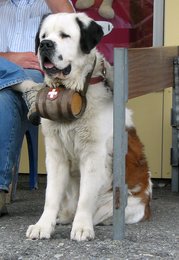 Dear all,
We have a new 1.7.2 quickfix release of getdns. Version 1.7.1. contained a version of Stubby that would fail to start with config files missing the new log_level setting. The version 0.4.2 of Stubby included in this version has this resolved. Compared to version 1.7.0 and Stubby version 0.4.0 this is mostly a bugfix release with most prominently a fix for a crash that occured when looking up and DNSSEC validating certain RR types.
This release has a Stubby version 0.4.2 included with updated upstreams servers in the example stubby.yml config file.
NOTE! The dnsovertls*.sinodun.com servers will retire later this month so we strongly encourage you to update the config file with the new default upstream servers and choose (uncomment) some additional servers from the list available. The getdnsapi.net server is the only default resolver left and is a single point of failure in your setup if no other resolvers are chosen.
Photo CC BY-SA 3.0 by BKP via Wikimedia Commons