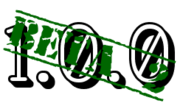 We are please to announce a second beta release of getdns 1.0.0 is available for testing.
Updates:
RFC2782 style ordering of SRV resource records after a call to getdns_service() is now implemented (was missing from the previous beta release).
The DNSSEC authentication chain returned by using the dnssec_return_validation_chain extension, will now be in canonicalized from and order
A new extension dnssec_return_full_validation_chain that will return the DNSSEC authentication chain in canonicalized form and order, including the authenticated resource record set.
The return_call_reporting extension will also report on tried upstreams with timeouts
A new getdns_context_get_eventloop() companion function to the already existing getdns_context_set_evenloop() function, that will allow applications postpone the choice for a specific event library or use the getdns default eventloop for their own I/O.
More leniency in what to accept as an representation for IP and IPv6 addresses (i.e. missing address_type keys in the dict, or just the bindate without the dict container).
Significant improvements to the getdns_query test tool including option to use as a daemon listening on a specified address and option to configure getdns_query via a configuration file. For more details see https://getdnsapi.net/blog/getdns_query/
API and Additional API information for this implementation is now available in doxygen format which can be generated using make doc.
Bugfixes:
An issue with DNSSEC wildcard validation
An issue with CNAME loop protection in generating the response dicts
Correct processing of callbacks that are fired before the scheduling call has returned
Correct processing of multiple requests on an open state-full transport
Correctly reusing a TLS transport after a request on it timed out
Documentation is available at:
We would kindly ask that you review and try out this beta release thoroughly. Depending on feedback, we hope to have a production release available in early October.