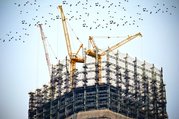 Dear all,
I am pleased to announce the new CMake, bugfix and maintenance release, version 1.6.0 of getdns.
Mayor change from previous release is that the autotools based build system has been replaced with a CMake build system.
The motivation for this change is to have Windows be a first class build platform for getdns thereby increasing the ease of use of the getdns library in Windows applications. getdns and stubby can now be built using a native Windows build toolchain, ideally via the Visual Studio project. This work will also facilitate developing a User Interface for Stubby on Windows.
For those unfamiliar with CMake we have put together a CMake Quick Start Guide on how to build getdns with the new build system.
Another change in the build system is that the eventloop support libraries (for libevent2, libev and libuv) will now automatically be build when those libraries are detected.
Besides the build system changes, this release has also some bug fixes, amongst which:
Better TLS connection setup timeout handling, which makes getdns and stubby work better with DoT servers that are slow on initial connection (because they might be under attack).

Correct handling of UDP Payload size by getdns servers (i.e. listeners)
This release has a Stubby version 0.3.0included, also modified for the CMake build tools and updated with a few fixes.
Photo by 贝莉儿 DANIST