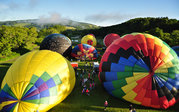 Dear all,
We have a second release candidate for the new feature release version 1.1.0 of getdns.
The first release has been extensively tested and used in the IETF98 Hackathon, which has let to some great hacks!, and also revealed some improvement potentials and even some bugs.
This second release candidate addresses those things:
The return_call_reporting extension now also returns the remote end's certificate if the interaction was over TLS.
Statefull connections with and idle_timeout > 0 will not be closed after doing a synchronous request anymore. This also involved a bugfix for naked timeout events with Windows.
Stability of the dnssec extensions in combination with statefull transports have been improved (and a bugfix in which this combination hang).
A default edns0 padding policy contributed by DKG.
A new function getdns_context_unset_edns_maximum_udp_payload_size() to reset to the default behaviour to have a maximum UDP payload size dependent on the address family; 1432 for IPv4 and 1232 for IPv6 to maximize receptivity.
Please review this release candidate carefully, if all is well, the actual release will follow Thursday the 13th of April.